You can usually make a memorable impact if you do something surprisingly different.
This can be great fun, but may well polarise your audience into those that disapprove and those that think it's fantastic. A good public speaker should be prepared for both types of reaction, including what to do if the whole audience disapproves! If you're willing to take the risk, this will certainly make you stand out from the crowd.
Here's a video of a couple who did something different on their wedding day. For the scale of the impact, just look at the number of views and comments – in just 6 months! For the responses, read some of the comments.
Enjoy.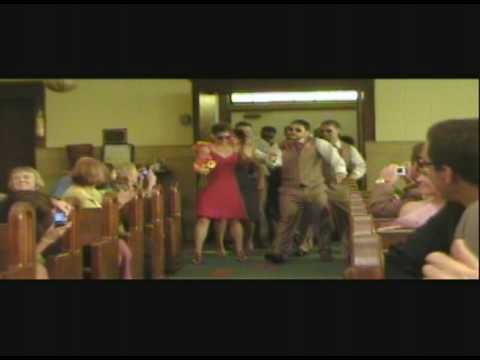 Martin